Dubai, one of the highly prosperous cities of the UAE, has become a well-known traveling destination. That has some of the world's leading attractions and entertainment facilities. Thousands of tourists travel to the mega-city from several countries of the world each year. So, they can take delight in visiting the famous shopping malls, monuments, and restaurants. Everyone coming to the city wants to travel with convenience. Therefore the demand for renting luxury cars is increasing in the metropolis. Hence, many car rental companies are operating their business in the city. These luxury car rental companies are focusing on increasing the capacity and quality of their automobile collection.
Several people prefer traveling in the newer models of premium automobiles. They like to rent autos in Dubai. So, they can try driving cars as a hobby. The city is also safe from the devastating effects of coronavirus. It makes it an ideal place for traveling. Hence all these factors are boosting the growth of the luxury car rental industry in Dubai. Therefore, allowing you to rent premium cars in five-star condition within minutes. However, with this rising demand for premium cars, you must make sure that you don't make a few overlooked mistakes. That is why we are overviewing 5 common luxury car renting mistakes that you should avoid in Dubai.
1. Do not Visit Countries Outside of UAE Territory
When renting a premium car in the Emirate, you should be careful that you don't travel to the territory outside of the UAE. The government laws don't permit the people to drive the automobile outside the UAE region. You can only drive outside of UAE if you own a legal permit. That allows the drivers to travel in their car in any country as per the law. Therefore, you must show this permit to the car rental services they know you have permission for traveling outside of the UAE.
2. Be Aware of Insurance Policy Coverage
A necessary aspect you must look out for before renting an automobile from a luxury car rental is the scope of insurance policy coverage. If the rental premium car is damaged or lost, the insurance coverage will not assist you unless it is mentioned in the policy. Therefore, experts recommend that you must examine the complete insurance policy of the luxury car rental. Moreover, you may be receiving the automobile at Dubai airport. Hence, this move will avoid any undesirable surprises. Prevent yourself from renting any premium car without viewing the insurance policy. The protection from the losses to the luxury car is commonly not included in the insurance contract. Until the renter compels the company to cover it in the agreement. Therefore, you must observe the automobile completely for any damages before renting it. To be sure, there is no damage to the vehicle. In this way, you can avoid these mistakes and prevent paying any extra charges.
3. You Must Have an Authentic Driving License
Before renting a luxury automobile from a car rental service, you must own a valid driving license. Hence you can rent a premium car in Dubai by providing your UAE allotted driving license to the required department. If you are a traveler and touring the metropolitan for vacations, you will require a rental auto to cruise around. Therefore, you can also rent a luxury car by showing your valid International Driving License. Besides providing the International Driving License, you will be required to show your country's driving permit as well. Therefore you must prevent the mistake of renting a high-performance car without an authentic driving license. You must pack all the applicable licenses with your luggage when you come to Dubai. So you can drive to the city without any worries.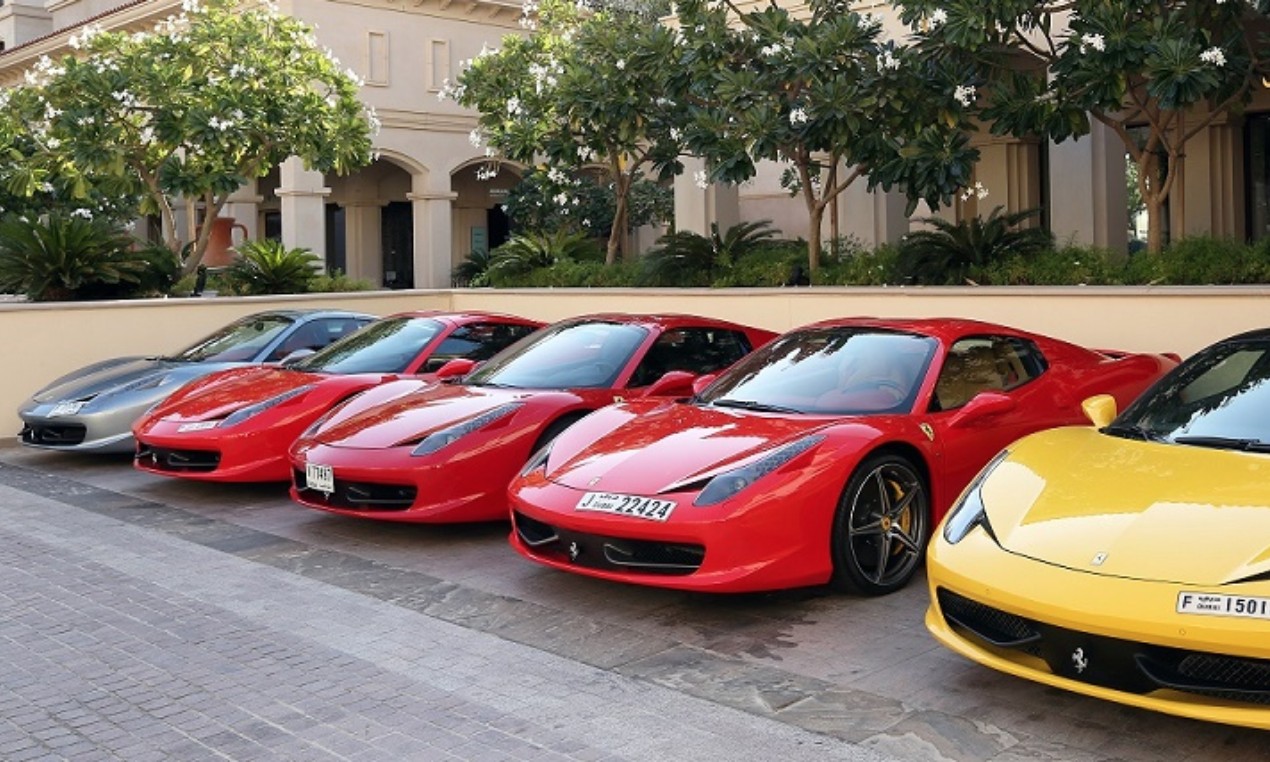 4. Security Money is Usually Paid Initially
Many premium car rental companies in the UAE require an initial deposit before they rent a car to their customers. You can deposit this amount by cash or credit card transaction to the car rental service. This is considered the compulsory procedure by most rental car companies. That is why after paying the advance deposit and rent, you must not pay any other amount that can be considered as hidden charges. Therefore, to avoid any mistakes you should call the customer support team of the car rental service and tell them to send their entire price structure breakdown. So you may not end up paying more.
By reading the above tips, you can avoid most of the common mistakes committed by the people who rent cars from online automobile reservation systems in Dubai. With little care and examination of all the necessary details, you can be on your way to the safe, mistake-free journey in Dubai.
So go ahead reach out to a car rental service to receive a premium car on rent in five-star condition.